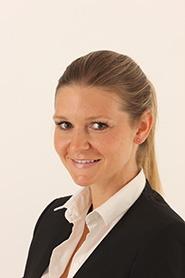 Dra. Anna Nilson
Academic training
Expert in Advanced Endodontics at the University of Seville. 2017
Master in Implantology and Oral Rehabilitation of ESORIB (European School of Oral Rehabilitation Implantology and Biomaterials). 2013 – 2014.
Title approved by the CSN accreditation of Radiodiagnostic Facilities Manager August 2015.
Degree in Dentistry at the Catholic University of Valencia. Course 2008-2013.
International Baccalaureate at the International School of Dusseldorf. Course 2001-2008.
Attendance at courses and conferences
2019
5 Intensive Days of Porcelain Carillas, Dr. Paul Cabeza & Hans Pachas. May 2019, Zaragoza.
Prosthetic Course on Implants from Simple to Advanced, Dr. Emilio Sánchez Talaverano, Dr. Alberto Rico. Densply. April – July 2019.
2018
2nd Edition Composite D91 Workshops, Madrid. Dr. David García Baeza and Ramón García-Adámez Soto. November 2017 – February 2018, Madrid.
2017
22-23 September 2017, Barcelona. Course: Occlusion, fixed prosthesis and aesthetics in dentistry.
From the first visit to the cemented. Dr. Juan Cadafalch Cabani. 24 – 25 March 2017.
Minimally Invasive Dentistry, Dr. Scar Gonzalez. March – April 2017.
Expert in Advanced Endodontics, University of Seville. December – July 2017, Seville.
2016
Course: intelligent simplification in direct composite restorations, Dr. Javier Tapia. December 2, 2016.
Course: Improvement of the handling of soft and hard tissues in the previous sector, Dr. Ramón Gómez. July 15, 2016.
Course: Update in protocols: the diagnosis in endodontics to reconstruction, Dr. Pablo Castelo Baz. June 18, 2016.
Practical theoretical course: Aesthetic restorations Amaris, Dr. Nuria Prieto. April 9, 2016.
The current implantology step by step: from simple to complex, Dr. Manuel Romero Ruiz. April 29, 2016.
Assistance to Balearic Symposium of Implantology and Oral Prosthetics. March 5, 2016.
Practical theoretical course: Endodontic treatment plan, Dr. Fernando Duran-Sindreu Terol. January 30, 2016.
Course: clinical strategy of decision-making in rehabilitation with implants. Management of the aesthetic complications of implants, Dr. Antonio Liñares. January 23, 2016.
2015
Clinical session: Dental ceramics: Current status, Dr. Jaime Torres Bosch. November 20, 2015.
3rd Implant Direct International Symposium: A new path in Implant Dentistry. October 23-25, 2015.
Course Implant Brasil, Sao Paolo. Dr. Alexander Salvoni. August 20-30, 2015.
Treatment of pulp pathology in Pediatric Dentistry, Dr. Javier Fombella Balán. May 8, 2015.
2014
Attendance at XXIII Annual Meeting NYU-ESORIB. 13 – 14 June 2014,
Certificate of attendance at the course «Total removable prosthesis» Dr. N Fassina. 21–22–23 February 2014.2013
Course: Achieving Clinical Success and Patient Satisfaction in the World of
Implants by New York University College of Dentistry. 24–25 May 2013.
2011
Course: Diagnosis in orthodontics. Principles and rules that help treat our patients more efficiently. 21 – 22 October 2011.
Idiomas
English: native.
English: native.
French: basic level.
German: C1 advanced level spoken. B1 certificate from Goethe Institute.